Take Back Your Life!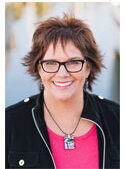 Mary is no stranger to making tough decisions and chasing seemingly impossible dreams, having circumnavigated the world on a sailboat with her husband and two daughters. She has faced grief, in the loss of one daughter at birth and the paralysis of her younger daughter at the age of 15; and she has struggled with finding purpose after devoting her every hour to caring for her family.
At the age of 50, Mary decided to make a change and returned to school to become a certified coach. Her professional experience working as a career coach and consultant, coupled with her education and enthusiasm for helping others, makes Mary the ideal coach.
Inspired by the phrase, "Take back your life" Mary has pushed boundaries and found purpose, and she aims to help others do the same. Is it time for you to take back your own life?
…
MLK Coaching, Mary's company, offers career and life coaching. Career packages are available for people who are in transition, looking to change their career, or advance in the career they love. Mary has worked with over 1200 people from executive to entry level.
Having spent 4 years circumnavigating the globe on a 41′ sailboat (with her two young daughters) Mary knows about dreams and goals, and how to achieve them. Let her help you achieve yours!
Additional Highlights:
Certified Positive Intelligence Coach
Interviewed on City TV on employment trends during the holidays
Inteviewed by CBC Radio on youth in career transition
Published author
Featured in the Vancouver Province newspaper as a career professional
Worked with diverse clients from various ethnic backgrounds and with disabilities